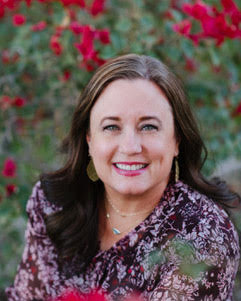 Hello! I'm Melinda Carroll and I write both romantic comedy and domestic suspense, because sometimes love is a fairytale and sometimes it's a nightmare. I grew up in a home nestled at the base of the Rocky Mountains in Utah, but I've spent most of my adult life in the Arizona desert with my husband and four kids. Over the years we've had an array of pets including dogs, fish, geckos, parakeets and even two giant desert tortoises who started the size of quarters and grew to the size of a car tires.
I love stories and believe in the power of written words. As a kid, I always had my nose in a book. I would mentally rewrite or add scenes to books as I read. Graduating with a Degree in English Literature was an obvious choice for me. But it wasn't until later that I realized I wanted to be an author myself. Once I did, I dove headfirst into the writing world.
I'm a huge advocate for being engaged in your community. People need people. Over the last decade, I've combined that philosophy with my love of story. I've written for several newsletters, run a book blog, and helped edit and review several manuscripts that went on to get published in the national market. I've worked behind the scenes in the writing world, serving as the American Night Writers Association (ANWA) Conference Chair, in various roles on writing boards and committees, and teaching at writing conferences and workshops. I'm also the 2020 ANWA Service Award Winner and ANWA's 2021 President Elect.
Stories have the ability to change us, to expand our perspective, and to build bridges with others who are different. Words can change hearts, which is why I'm so passionate about books that deal with the feelings, both the good and the bad. Because at the end of the day, the heart matters.